Frequently Asked Questions
Need help sending an online fax? Our FAQ page has answers to common questions about how to send a fax online, including how to attach documents.
Send Fax Now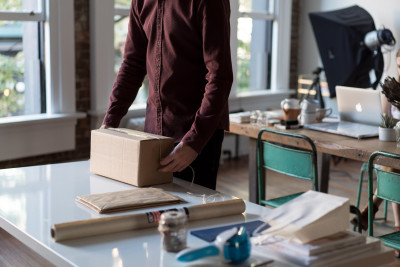 Lets face it, nobody wants to send a fax. Most people only need to send a one time fax. So it's common to have questions about sending a fax online when you rarely (if ever) need to send one. Hopefully this guide helps answers frequently asked questions.
Online Fax Questions
Here are question we get a lot from customers looking to send a fax online from their computer.
Why do I need to send a fax online?
Honestly, nobody wants to send a fax online. You probably have to. You don't have many options if you are forced to send a fax. You could certainly go to a UPS store to send a fax in person at a local store.
What do I need to send a fax online?
This depends on which online fax service you pick. But in most cases you will need a PDF file to upload and fax. You will also need a credit card for payment. And you will need to know what phone number to send the fax to.
How much does it cost to send an online fax?
Some services, such as efax, offer a monthly subscription starting at around $15/mo. There are also some services that let you send a free fax online. Beware of these, though, as often times they include advertising, branding, and could potentially use your private data. If you are looking to send a one time fax, there are a few options offering fax services for a flat fee.
How long does it take to send an online fax?
It only takes a few minutes to send an online fax. However once you send the fax, it may take awhile for your fax to reach its destination. It's 70-year old tech that runs on phone lines so you have to be a bit patient in the age of email.
Can I send an online fax with my mobile device?
Yes, you can definitely send a fax with your mobile device. See our guide on how to send a fax with an iPhone. Check out our list of best free fax apps for iPhone.
What if I have have to send a fax but don't want to send one online?
You might have an important document or just need help to know how to send a fax. In that case you are looking for how to send faxes near me. Check with your local library or UPS store for in person help with fax services.
How many pages can I fax online?
Most online fax services will let you fax as many pages as you want. However, many of these services will charge you a per page rate. Fax Online charges a flat rate to fax a single file. See how many pages are in your PDF and compare prices.
How does faxing work?
Faxing works by sending a hard copy document over a phone line or other communication network. The document is scanned and converted into a digital format, which is then transmitted to the recipient's fax machine and printed out. Learn more in our beginners guide to faxing.
---
FaxOnline.app Questions
How much does FaxOnline.app charge to send a fax?
Our pricing is flat rate for unlimited pages. To see our latest price, visit our homepage. We only charge once the fax is sent successfully.
How can I use a cover sheet?
At this point we don't have a feature to automagically add a fax cover sheet to your document. Our suggestion is to add it to the first page of the PDF document you want to fax and then upload the single file. Have a question on fax cover sheets? Email [email protected]
Do you offer support?
Yes we love to hear from you. Reach out at [email protected] and we will help you with whatever you need.
What personal information do you store?
We store your email address for support reasons. We don't use those to spam and we don't sell them. We just use them in case you email us for help.
Do you store my files?
We use AES encryption standards to store files for a couple minutes while we send your fax. Once the fax is sent, we will automatically delete your file.
What do you do with my payment information?
Payments are handled by Stripe. We do not store credit card or billing information.
When will my card be charged?
We only charge your credit card once the fax is sent successfully. If for some reason your fax fails to send (the other line is busy, doesn't answer, etc) you will not be charged at all.
Can you help me receive a fax?
Nope! We only allow you to send a one time fax online.
Can you provide me a fax number?
Nope! We don't give out fax numbers to use. We just help you send them online easier.
Who created faxonline.app?
Fax Online is built by It's Fine, LLC - a small independent software team in Iowa.