How To Send A Fax Online
Learn how to send a fax online with our easy-to-follow tutorial. Step-by-step instructions and screenshots make the process quick and simple.
Send Fax Now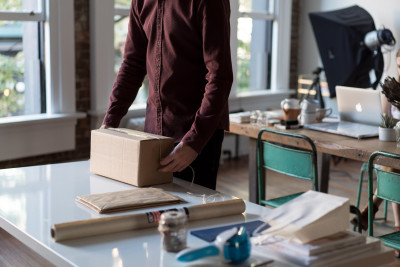 Faxing is a common form of communication that is used to quickly and securely send documents between two parties. This method of sending documents is often faster than traditional mail and is used by businesses and individuals alike. In the past, fax machines were the only way to send a fax, but now with the advent of the internet, you can send a fax online.
What is a fax?
A fax, short for facsimile, is essentially a digital copy of a document that is transmitted over phone lines. It is often used in place of sending physical documents through the mail due to its convenience and speed. Faxes can be sent from one computer or device to another or from a fax machine to a computer or device.
Faxes are often used in business settings to quickly send important documents, such as contracts, invoices, and other legal documents. They are also used to send medical records, such as X-rays and lab results, between healthcare providers. Faxes are a secure way to send sensitive information, as they are encrypted and require a password to access.
Benefits of sending a fax online
There are many benefits to sending a fax online rather than through traditional methods. First, it is much faster than traditional mail, allowing you to get your documents to the other party in minutes instead of days. Additionally, it is often more cost-effective than traditional mail as there are no postage or paper costs associated with it. Finally, online fax services are generally more secure than traditional mail as they use encryption technology to protect your documents from prying eyes.
Another benefit of sending a fax online is that it is much more convenient than traditional methods. You can send a fax from anywhere with an internet connection, and you don't have to worry about finding a fax machine or waiting in line to use one. Additionally, you can easily track the status of your fax, so you know when it has been received and read. This makes it much easier to stay organized and ensure that your documents are sent and received in a timely manner.
How to sign up for an online fax service
Signing up for an online fax service is relatively easy. Most services offer a free trial period to test them out before committing to a paid subscription plan. Once you have signed up for the service, you will need to provide your contact information and agree to the terms and conditions of the service.
You will then be able to access the online fax service and start sending and receiving faxes. You will be able to customize your account settings, such as setting up a fax number, setting up a cover page, and setting up a signature. You will also be able to view your sent and received faxes, as well as manage your contacts and faxes.
Comparing online fax services
When selecting an online fax service, it is important to compare different services in order to find the one that best meets your needs. Factors to consider include cost, features, usability, reliability, customer service, and encryption technology. Additionally, you should also consider whether the service supports multiple file types, such as PDFs or images.
It is also important to look into the company's reputation and customer reviews. This can help you get a better understanding of the quality of the service and the level of customer satisfaction. Additionally, you should also check to see if the service offers a free trial period, so you can test out the features and make sure it meets your needs before committing to a long-term plan.
Setting up an online fax account
Once you have chosen an online fax service, you will need to create an account. This typically involves providing your contact information and setting up a username and password. You will also need to select a payment method in order to pay for the service. Once your account is set up, you will be ready to start sending and receiving faxes.
Sending a fax from your computer
Once you have your online fax account set up, you can start sending faxes from your computer. Most services allow you to upload PDFs or image files from your computer and enter the recipient's information. You can also type your message directly into the message box on the website. Once you have provided the necessary information, simply click 'send' and your document will be on its way.
You can also receive faxes through your online fax account. When a fax is sent to your account, you will receive an email notification with a link to view the fax. You can then download the fax as a PDF or image file, or print it out if you prefer.
Sending a fax from your mobile device
Most online fax services also allow you to send a fax from your mobile device. Generally, this process is similar to sending one from your computer – simply upload the document, enter the recipient's information, type the message (if any), and click 'send'. Additionally, some services offer mobile apps that make it even easier to send and receive faxes from your phone or tablet.
Receiving a fax online
Receiving a fax online works similarly to sending one – the sender simply uploads their document and enters your contact information. You will then receive an email notification when your document arrives in your inbox. You can then view and download the document from the online interface.
The online fax service will also store your received documents in the cloud, so you can access them from any device with an internet connection. This makes it easy to share documents with colleagues or clients, or to keep them for future reference.
Troubleshooting common issues with online faxing
If you are having difficulty sending or receiving a fax online, there are a few things you can do to troubleshoot the issue. First, make sure that you have entered all of the necessary contact information correctly. Additionally, try uploading a different file type as some services may not support certain types of documents. Finally, if the issue persists, contact customer service for assistance.
It is also important to check the connection between your device and the internet. If the connection is weak or unreliable, it can cause issues with sending and receiving faxes. Additionally, make sure that you are using the most up-to-date version of the faxing software. Outdated versions can cause compatibility issues and prevent successful transmission of documents.