How To Send A Fax To The IRS
Learn how to fax the IRS correctly with our guide. Follow steps for proper formatting, cover sheet info, and receipt confirmation to ensure successful delivery.
Send Fax Now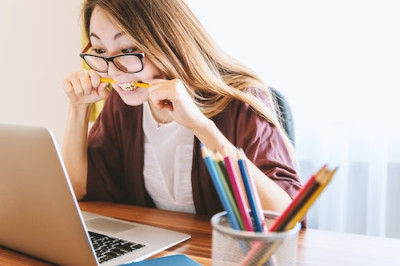 If you need to send a one time fax to the IRS, it can be a bit confusing. Here are your options, based on common forms the IRS requests you to fax to them.
Tips For Faxing To The IRS
Beware of busy signals: Certain times of year are more popular times for sending a fax to the IRS. During peak times of year, expect busy signals trying to reach IRS fax numbers

Have the right file type: Sending a fax online is much easier with PDFs - make sure the IRS tax forms you need to fax are PDFs to make it as easy as possible

Double check the number: Double check the IRS fax number you need to send to. It can be different based on the IRS form you have to fax or the state from which you are sending. See IRS fax phone numbers below as they may be different for each forms

You can send a one time fax to the IRS online or you can go to your library or UPS Store to send the IRS a fax in person.
Fax Form SS-4 To The IRS
What is Form SS-4? Form SS-4 is used to apply for an EIN (employer identification number). You can submit it online at IRS.gov/EIN. If you need to fax form SS4 to the IRS, you can use the fax numbers below.
If your principal business, office or agency, or legal residence in the case of an individual, is located in: one of the 50 states or the District of Columbia
- Fax Form SS-4 to: (855) 641-6935
If you have no legal residence, principal office, or principal agency in any state or the District of Columbia (international/U.S. possessions)
- Fax Form SS-4 to: (855) 215-1627 (within the U.S.)
- Fax Form SS-4 to: (304) 707-9471 (outside the U.S.)
Fax Form 8655 To The IRS
What is Form 8655? Form 8655 is used to authorize a reporting agent to: sign and file returns; make deposits and payments for certain returns, receive duplicate copies of tax information, notices, and other written and/or electronic communication regarding any authority granted; and provide IRS with information to aid in penalty relief determinations related to the authority granted on Form 8655.
- Fax Form 8655 to: (855) 214-7523