RightFax Demystified: Streamlining Communications in the Digital Era
Embrace digital communications with RightFax! Uncover the perks, functionality, and best practices of RightFax, the industry-leading fax server solution, to supercharge your business communication.
Send Fax Now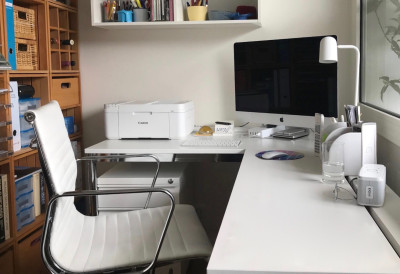 In our fast-paced digital world, efficient and secure communication is paramount. Enter RightFax, a game-changing solution that's breathing new life into the traditional fax system. By combining the reliability of fax with the convenience of modern technology, RightFax is elevating business communication to new heights. In this comprehensive guide, we'll delve deep into the world of RightFax, unveiling its benefits, features, and the role it plays in streamlining communication in today's digital landscape.
Understanding RightFax and Its Significance
RightFax, a leading fax server solution, is designed to integrate and automate fax and document distribution with your existing business applications. It's more than just a digital facelift for traditional faxing; it's a complete transformation that brings the efficiency, speed, and security of digital communications to your fingertips.
Integration Capabilities: RightFax integrates seamlessly with a wide array of systems, including email, desktop, and document management applications, and multifunction printers.

Security: RightFax provides robust security features that safeguard sensitive information, ensuring compliance with regulations like HIPAA and Sarbanes-Oxley.

Cost-effectiveness: By reducing dependency on manual processes and physical resources, RightFax can save significant costs in the long run.
Harnessing the Power of RightFax
RightFax offers numerous benefits that can revolutionize the way businesses communicate. Here are some of the most compelling advantages:
Efficiency: RightFax accelerates the document delivery process, eliminating the need for manual faxing and reducing communication delays.

Scalability: Whether you're a small business or a multinational corporation, RightFax can be tailored to match your needs, allowing you to scale up or down as required.

Audit trails: RightFax provides comprehensive tracking and reporting features, offering complete visibility into your fax communications.
Implementing RightFax: Best Practices
Implementation is a critical step in your RightFax journey. To ensure a smooth transition, here are some best practices to keep in mind:
Plan Ahead: Identify your faxing needs and plan your implementation accordingly.

Training: Ensure your team is well-versed with the new system through comprehensive training.

Maintenance: Regular system checks and updates can keep your RightFax server running smoothly.
FAQs
Can RightFax integrate with my existing email system?
Absolutely! One of the major advantages of RightFax is its ability to integrate seamlessly with most email systems.
Is RightFax a secure method of communication?
Yes, RightFax offers robust security features that ensure your sensitive information remains confidential during transmission.
Conclusion
In the digital age, staying ahead of the curve means embracing technology that enhances efficiency, security, and connectivity. RightFax stands as a testament to how traditional communication methods can be transformed to meet these needs. By integrating and automating fax and document distribution, RightFax is not just a communication tool—it's a strategic asset that can give your business the competitive edge in today's digital landscape.
In the end, RightFax is about making your business communication easier, more efficient, and more effective. And in our fast-paced world, who wouldn't want that?