How To Fax From iPhone in 2023
Need to fax from your iPhone but not sure how? Our comprehensive guide shows you the latest and easiest ways to fax from an iPhone in 2023.
Send Fax Now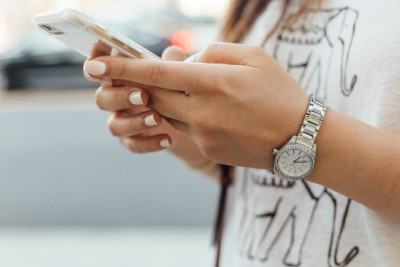 Do you want to know how to fax from iPhone? We feel your anguish. What made a corporation high-tech in the 1980s? A fax machine. But nobody knows why certain businesses still require you to deliver your documents to them through fax today (OK, there are a few reasons). Even yet, fax technology is out of date in today's society.
But you're presumably reading this because a corporation has asked you to fax the paperwork. Insurance firms and financial organizations are among the most likely to request that you fax a document to them.
The good news is that you don't have to trawl the internet for a second-hand fax machine to buy. You can send faxes from your iPhone. Even though Apple has not included fax capabilities in iOS 15 or any other version of the operating system, it can fax from the iPhone using third-party apps.
Here we have highlighted five apps that will allow you to send faxes directly from your iPhone.
Fax. Plus
Fax. Plus is also one of the most excellent apps for sending an email to fax, among many others. This app requires iOS 11.0 or later, so ensure you have the most recent firmware update on your device.
Fax. Plus promises to be the best online fax service, allowing you to send faxes for free to over 180 countries. You just need to sign up with an email address to get an online fax number and start using the app.
You can either upload files from your local storage or iCloud Drive or scan physical documents with their built-in scanner. Several capabilities allow you to update and even improve the quality of your work. Because of its electronic signature capability, you don't even need to print your documents to sign them.
How to fax from iPhone using FAX.PLUS:
Launch the app.

Select Send Fax.

In the "to" field, enter the recipient's phone number.

Select the papers to fax by tapping Add File.

Press the send button.

EcoFax
With over 40 million active fax machines in the United States alone, Truligent has created new EcoFax software for iOS that allows you to send a fax directly from your iPhone. As the name suggests, the app is the quickest and most dependable way to transmit fax in seconds without needing a fax machine.
To send a fax, simply upload your document or scan it with your iPhone camera, enter the recipient's number, then tap send. The fax will be taken care of automatically.
Best of all, the developers are returning to nature. EcoFax plants trees at the end of each month to compensate for all of the paper used to send faxes sent by our users.
How to fax from iPhone using EcoFax:
Launch the app

Use the scanner to scan your documents

In the "to" field, enter the recipient's phone number

Press the send button
iFax
iFax is the world's most popular fax app, with over 5 million users and over 20 million faxes sent! iFax is a simple, brilliant, lightning-fast fax app for iOS, Mac, Apple Watch, and other popular platforms that offers enterprise-grade security, HIPAA compliance and incredibly affordable. Scan and fax as many fax files as you like for seven days for free! A brilliant answer to your faxing needs.
iFax is the first and only fax app, transforming your iPhone or iPad into a portable fax machine.
How to fax from iPhone using iFax:
Launch the app

After you've created an account, go to the Send Fax tab

In the "to" field, enter the recipient's fax number

Tap Add File to attach the faxed document

Tap the Send button
Fax Burner
Fax Burner is one of the tools that you can use entirely for free up to a point. The free version of the app allows you to fax up to 5 pages and receive up to 25 fax pages per month. If you need to send a fax quickly but don't want to sign up for a payment plan or input your credit card information, this is the app for you.
Over millions of people have downloaded the app. The style of the app is pretty straightforward to use, and it includes various useful features such as electronic signatures and an in-built camera.
Any fax you receive is instantly saved as a PDF and delivered to your email and phone, allowing you to forward it wherever you wish. For inbound and outgoing faxing, the software is fully linked with Dropbox and your mailbox.
How to fax from iPhone using Faxburner:
Simply select "compose a fax."

Next, send your pdf or photo to our special fax email address, along with your recipient's fax number.

You can quickly sign and finish forms and fax them back to your recipient without ever having to print a single page.

Finally, you have just sent your first free fax using FaxBurner.

PC- Fax
This is another momentarily free service that allows you to send faxes to 50 countries around the world. You can submit one page each day for free and without having to register. You can subscribe to the app's plans if you like it and wish to send more messages.
You may send a fax by using your iPhone's camera, uploading a document from iTunes or email attachments, or typing in your text to send as a fax. The software is popular because it is simple to use and allows you to do tasks quickly.
How to fax from iPhone using PC-Fax:
Simply download the fax app from the Apple App Store for free.

Sign in to your account.

Go to the Send Fax area, and you know the rest.
Fax Online
Send a fax from iPhone with our one time online fax service. No need to download an app or pay for a monthly service. Visit our website on your mobile device, click Send Fax Now, and take a photo of the document you want to send, and send away.
How to fax from iPhone using Fax Online:
Snap picture of your document

Securely upload it to our website

Convert it to an image to fax

Sends the fax away

Charges your card when its successful

Deletes File
The Bottom Line
That's it! Now we are sure that you got your answer if can you fax from iPhone or not. There are numerous apps available that allow you to send a fax. While you must pay to use them on a long-term basis, some applications provide free trials or have a minimum limit on the number of pages you can send for free. We've identified the top 5 apps that will allow you to fax from your iPhone.
But don't hold out hope that Apple will ever include fax capability in iOS or iCloud. That is simply not going to happen. Apps like this are thankfully available for individuals who find themselves in the position of needing to fax.